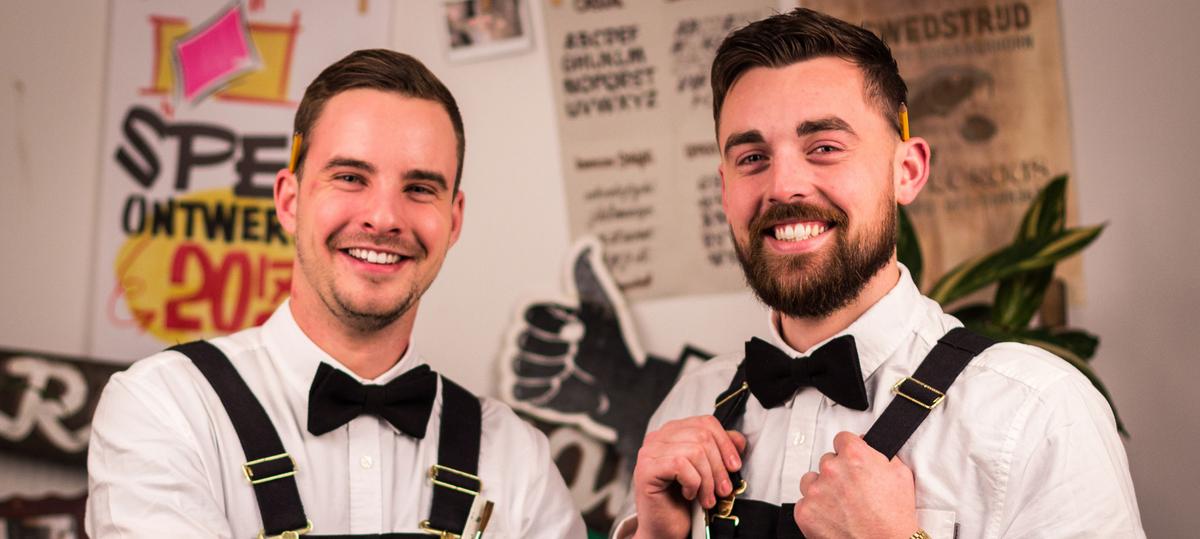 About us
We are Spek&Jerry's Graphic Craftsmen, Ivar Spek & Jerry Ronda based in Amsterdam. As a graphic duo we help entrepreneurs to visualize their ideas in graphic designs with character. We mainly design by hand. With love, we give shape to the smallest details in logos, illustrations, facade lettering, wall and window paintings and more...
Our emphasis as Graphic Craftsmen is graphic design as they used to do in the past; with manual effort and attention to product and process. We are happy to honour this ambition for quality. Designing by hand is what gives us as creatives the direction to impart the character that makes a design wonder in its environment. This is what we're proud of!
We know all that is required when designing an online visual identity and also translate this into the physical environment of, for example, an office or shop premises through visual communication & murals.
Do you have an idea? Do you want to discuss a collaboration or do you have a question? Contact us here.
The start...
When we were just teenagers we already were interested in and inspired by Graffiti – this is the origin of our love for painting and design. In 2012 our paths crossed when we were both studying graphical design and brought our passion for letters, composition and the creative profession to a higher level. Our shared passion has led us to motivate and complement each other with knowledge and skills. In 2017, we became team Spek&Jerry's and we are lucky enough to be able to work with a variety of clients.